Light Whole House Filters
---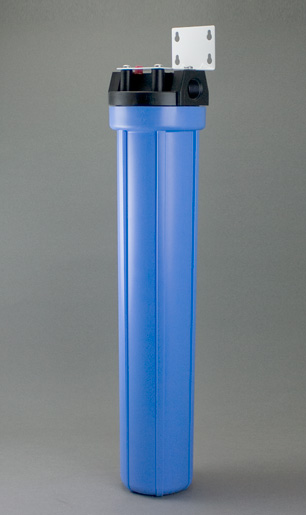 These units feature industrial grade 20" filter housings with 3/4" inlet and outlet ports, for the high flow-rates required for whole house use.
They come in the following three styles:
Sediment Filtration: Particulate filtration down to 5 microns. Removes sand, rust and other sediment to produce more aesthetically pleasing water. Especially applicable to wells. Uses a high quality 5-micron wound string cartridge.
Carbon Block Filtration: Carbon block filtration down to nominal 5 microns. Removes chlorine and general chemical contaminants while providing clearer, better tasting water. Most often used on chlorinated city water.
It uses the top quality MatriKX CTO extruded carbon block cartridge, with many times the filtration capacity of a drinking-water size cartridge. It provides long-term dechlorination of ordinary city tap water.
Sediment and Carbon Block Filtration: A double system that consists of one of each. This provides protection for the carbon cartridge from premature failure due to sediment blockage in high-sediment areas. It can be used on either city water systems or wells.
Our cartridges are subject to a generous volume discount.
Suggested Cartridges for units above
Note: Any filter cartridge in the 2.5" X 20" category of our Cartridge Menu will fit these units. You can purchase a new unit with any cartridge listed (though this may affect the price, inquire for price). All cartridges are subject to a volume discount.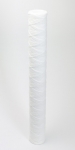 Our most popular depth filter, for normal sediment applications.
| | |
| --- | --- |
| Type | Sediment |
| Micron | |
| Media | |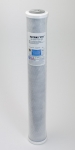 A free-flowing but very effective carbon block. A versatile and inexpensive filter that works anywhere carbon filtration is needed.
| | |
| --- | --- |
| Type | Carbon Block |
| Micron | |
| Media | |
Replacement Parts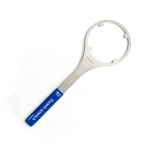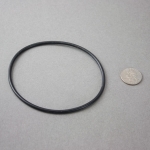 ---