Replacement Parts
---
Parts for Countertop Filters, Undersink Filters, Reverse Osmosis Units, Ultraviolet Units, Backwashing Filters, Softeners, and Leak Protectors, O-Rings, Fittings and Wrenches
---
Questions?
Call us at (888) 382-3814
---
We offer free tech support by phone if you have a problem in installation or service.
---

We carry replacement parts for every product we sell. Housing, tubing, valves, brackets, fittings, faucets and more—they're all here. If you're looking for replacement cartridges, we have a separate online catalog for those.
If you run into difficulty servicing your water filtration system, or if you can't find what you're looking for here, give us a call at (888) 382-3814.
Reverse Osmosis, Undersink and Countertop Parts
---
Parts for reverse osmosis units, including shutoff valves, fittings, tanks, faucets, filter housings, mounting brackets, RO tank valves, drain saddles, inlet saddle valves, filter wrenches, TDS testers, tubing, flow restrictors and more.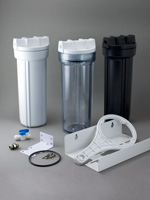 Parts for all undersink water filters, including housing and brackets, faucets, inlet kits, o-rings, screws, tubing and more.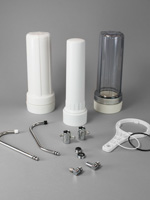 Parts for all standard countertop water filters, including housings, spouts, diverter valves, spout and tube elbows, o-rings, tubing, faucet adapters and more.
Ultraviolet Parts
---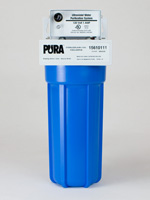 Parts for Pura ultraviolet units, including lamps, quartz sleeves, housings, o-rings and power supplies.
Softener and Backwashing Filter Parts
---
Housings, Fittings, O-rings & Wrenches
---
---
---