Filter Media
---
We offer backwashing filter media for a variety of uses. Take a look at our Filter Media Reference Guide to find out more about a particular medium.
Keep in mind that filter media is heavy if you are comparing prices. Media below are priced for shipment in UPS Boxes. If ordering in larger quantities, savings can be considerable if you buy in bags and take shipment by freight. Please call for details: (888) 382-3814.
Carbon
Iron and Hydrogen Sulfide Treatment
Softening and Scale Prevention
OneFlow / ScaleNet
Watts TAC OneFlow media is available as replacement kits for OneFlow Salt-Free residential water conditioning systems.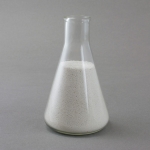 One Flow replacement media pack for 8GPM systems. Includes 2 Liters of media. (ORFRES-0835RM)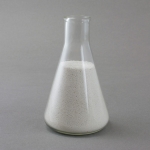 One Flow replacement media pack for 12GPM systems. Includes 3 Liters of media. (OFRES-0935RM)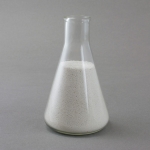 One Flow replacement media pack for 16GPM systems. Includes 4 Liters of media. (OFRES-1035RM)
pH Adjustment
Calcite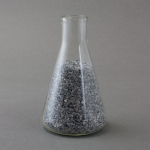 For increasing the pH of acidic water. Calcite dissolves as acidic water passes through and must be replaced as it dissolves. Unless it is used in an upflow filter, it must be backwashed.
Corosex / FloMag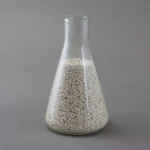 Corosex / FloMag
Like Calcite, Corosex (granular magnesium oxide — also marketed as FloMag) is used to raise the pH of acidic waters. It supports higher flow rates and gives a greater increase in pH, but it tends to "cement" in hard water and when it is mixed at a ratio higher than 50% with calcite.
Specialty Media
KDF-55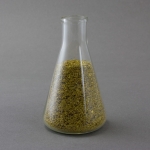 KDF-55
Widely used for reduction of free chlorine and heavy metals. Adds life to carbon filters, serves as a mild bacteriostatic agent to retard bacteria growth in filter beds, and acts to prevent scale buildup. Extremely heavy (170 lbs. per square foot) and difficult to backwash.
Jacobi Colorsorb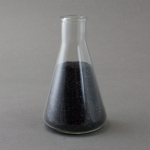 Manufactured with large "macropores" for the removal of color.
Gravel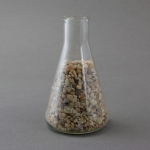 Box of standard gravel for backwashing filters. Specify filter tank size and we'll supply the correct amount. SOLD WITH FILTER MEDIA ORDER ONLY; NOT SOLD SEPARATELY.

Enpress Vortech™ and Structural™ polyglass mineral tanks for softeners and backwashing filters.
---