Pura UV Ultraviolet Purifiers
---
Pura Ultraviolet Systems, lamps, and quartz sleeves.
---
A Clean, Safe Technology that Provides Bacteria-Free Water Without the Addition of Chemicals.
Ultraviolet is a safe, clean, easy-to-maintain method of assuring that water is free of bacteria. It is a proven technology that has no significant drawbacks. Most systems require only an annual change of lamp — like changing a light bulb — and a change of filter cartridges if the unit has accompanying filters.
Pura systems come in various sizes, from small one gallon-per-minute undersink units for drinking water to the 15-gallon-per minute "Big Boy" series. (Most of our Pura sales are in the eight-to-ten gallon per minute "UV20" small whole house series.)
Pure Water Products has been selling and supporting Pura UV systems for over 20 years. We stock a complete range of replacement parts and have extensive experience troubleshooting and repairing Pura units. Contact us if you have any questions.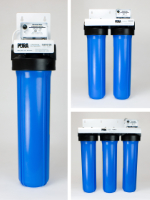 Complete systems for drinking water, whole house and commercial applications. We offer UV20, UVBB, UVB, UV1, and UV Addon systems.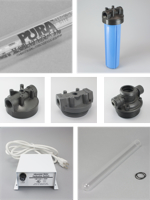 Commonly ordered parts for Pura Ultraviolet units manufactured from January 2012. We stock genuine Pura UV lamps, filter cartridges, power supplies and replacement parts.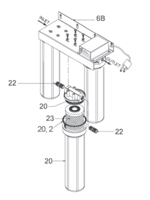 Owner's manuals, part identification, troubleshooting and support guides.
---